2017 FL-DSSG Summer Internship
The Florida Data Science for Social Good (FL-DSSG) program is an intensive 10-week internship that invites University of North Florida (UNF) students to tackle data-rich projects that have the potential for substantial social impact. The 2017 FL-DSSG program supported three students from Psychology and two students from Computing disciplines. The 2017 FL-DSSG summer internship program started on the first week of June and ended on the second week of August. Results from the data science projects was presented at an open to public event on August 7, 2017. The 2017 FL-DSSG program was supported by the Non-Profit Center of Northeast Florida. The FL-DSSG program is spearheaded by two UNF faculty, Dr. Dan Richard in the Department of Psychology and Dr. Karthikeyan Umapathy in the School of Computing.
2017 FL-DSSG Big Reveal Event Presentations
FL-DSSG Big Reveal Event was held on August 7th, 2017 from 4:30 PM to 6:30 PM at the Nonprofit Center for Northeast Florida. At the event, DSSG interns presented findings and revealed insights gained from the Mayo Clinic, Changing Homelessness, and Yoga 4 Change projects. Below you can access presentation file and video recordings of the presentations.
2017 FL-DSSG Big Reveal Event Opening Video
---
2017 FL-DSSG Funder Reflection Video
---
2017 FL-DSSG Changing Homelessness Project Presentation Video
---
2017 FL-DSSG Yoga4Change Project Presentation Video
---
2017 FL-DSSG Mayo Clinic Project Presentation Video
---
2017 FL-DSSG Client Reflections Video
---
2017 FL-DSSG Big Reveal Q&A Session Video
---
2017 FL-DSSG Big Reveal Event Closing Video
---
---
Social Good Projects
FL-DSSG projects addresses wicked problems, issues that have been persistent social issues in our community for many years. FL-DSSG program obtains relevant data from the community partners on the issue and assists the partner in making data-driven decisions for addressing their wicked social problem. Wicked problems addressed in the 2017 program include diabeties and heart disease in targeted health zones, stress and mental health among vulnerable communities, and chronic homelessness.
The Mayo Clinic is a large hospital group that serves over a million individuals from across the nation and 137 countries worldwide. In 1986, Mayo Clinic opened its doors in Jacksonville and has a 300-bed hospital and over 40 medical and surgical specialties. The Mayo Clinic Jacksonville, launched Wellness Rx in response to the 2016 Community Health Needs Assessment report regarding health disparities in the community. The first phase of the Wellness Rx program is a collaboration with New Town Success Zone and focuses on the New Town neighborhood adjacent to the Edward Waters College in Duval County. This community is one neighborhood identified by the Florida Department of Health-Duval County as Health Zone 1, a community at risk for the challenged health indicators.

The program consists of health and wellness education and screening. The initiative faces two wicked problems. First, there are no community level data available to help with identification and selection of at-risk neighborhoods to ensure the most optimal use of health resources. Second, the program currently is working in an area that already receives services from many other agencies and may be experiencing saturation of services. The goal of the 2017 DSSG project is to assist the Wellness Rx, and similar organizations in the area, decide which specific neighborhoods in Duval and St. Johns County would serve as areas for focused health resources in future initiatives. Using Census Data provided by the Florida Department of Health, the DSSG program will create "hot spot" maps that can be used to determine areas that are of highest need for resources. The team will be looking at targeted health outcomes (diabetes, stroke, and heart disease, along with other health risk factors (e.g., demographic information, environmental factors) to create a health risk index score by Census Tract. With this project, we will be creating a neighborhood profile that highlights areas in Duval and St. Johns County that are in most need of health services. The resulting process can be used by organizations around Jacksonville to provide an empirical way to determine where to focus their healthcare resources to have the greatest impact on health outcomes. By targeting high risk health neighborhoods, health care organizations can achieve their greatest impact and efficient use of resources.

Mayo Clinic Community Engagement Website


---
Mayo Clinic Wellness Rx Tableau Dashboard
Tableau Dashboard Walkthrough Video
Changing Homelessness is a homeless coalition organization that addresses homeless issues within the Northeast Florida region. The mission of Changing Homelessness is to guide the community effort in preventing and ending homelessness by providing leadership, advocacy, support, standards, and funding. Their wicked problem is to end Chronic Street Homelessness in Jacksonville, FL. In order to achieve this goal, the coalition has committed to use data to reach effective and functional zero. Functional zero occurs when communities have a greater outflow of homeless individuals (housing) than inflow (households becoming homeless) on a monthly basis. As part of the 2017 DSSG program, data from three major shelters (City Rescue Mission, Sulzbacher Center, and Salvation Army) will be analyzed to generate a profile of who is experiencing chronic homelessness and how to most effectively intervene on their behalf. Achieving functional zero is vital for the Jacksonville community from both humanitarian and economic perspectives. The cost to the community of ignoring one long-time unsheltered person is $20,000 to $30,000 per year, while the cost to house a homeless person ranges from $6,000 to $12,000 per year. Having a better profile of those who are chronically homeless as compared to those who are temporarily homeless could help social service agencies use their limited resources more responsibly to end chronic homelessness in Jacksonville, FL. Better use and coordination of resources to address those who are chronically homeless will decrease the vulnerability of those that are homeless and better provide them with needed services for long term care.

Changing Homelessness Website
Yoga 4 Change is a non-profit organization that achieves meaningful change for veterans, incarcerated individuals, vulnerable youth, and those dealing with substance abuse. Their purpose-driven yoga program has the vision to heal and empower these underserved populations, creating healthier, safer communities, one class at a time. Yoga 4 Change contracts with highly qualified teachers who teach yoga classes at different local facilities to help individuals who are dealing with trauma and other stress disorders. The wicked problem facing Yoga 4 Change is the mental and physical health of the community. Those who are victims of violence and abuse are more likely to become violent in the future. Recent research has indicated that meditative practices such as yoga can increase mindfulness, reduce stress, improve empathy, and lead to self-compassion. One way for Yoga 4 Change to achieve their mission of helping individuals overcome stress and past trauma, is to organize their data in the best way that provides for coordination of services and thus can be represented to potential donors and stakeholders. Better management and use of their data would improve their organization and spread awareness about their program to other groups who might utilize their services to assist people in need of physical and mental health. The goal of the 2017 DSSG project is to help Yoga 4 Change organize their data and provide reports to support them in critical program decisions. This includes finding out which groups show the most benefit from specific aspects of the yoga curricula. Since 2016, Yoga 4 Change started giving self-assessments for stress and mood levels to students in their classes before and after each session. Since 2017, Yoga 4 Change partnered with Head Start to collect students' blood pressure as well as their heart rate data. This data will be used to determine how these classes are useful to individuals in their personal and/or professional life. With better organization and use of their existing data, Yoga 4 Change will be better equipped to empower their students, helping them overcome trauma or stress on an individual basis and fulfill the organization's mission of creating healthier and safer communities.

Yoga 4 Change Website
---
Data Science Interns
Students work as DSSG Interns in a 10-week, paid internship program. Interns from multi-disciplinary backgrounds work as a team to help community partners make data-driven decisions. Interns receive valuable experience with data management, analysis, technology, and community needs. Interns are supervised by DSSG program directors and receive guidance from industry mentors as well as faculty project leads.
---
Industry Mentors (Sherpas)
FL-DSSG Mentors are called Sherpas, industry leaders who help interns take the right steps and complete the project successfully. Sherpas work along with program directors to mentor interns on industry best practices for solving data science problems, advise program directors on work plans, and provide technical guidance on project tasks.
Kellen Blumberg
Manager of Advanced Analytics at Jacksonville Jaguars
Skills: Data analysis, Machine learning, Phyton, R, React, and D3.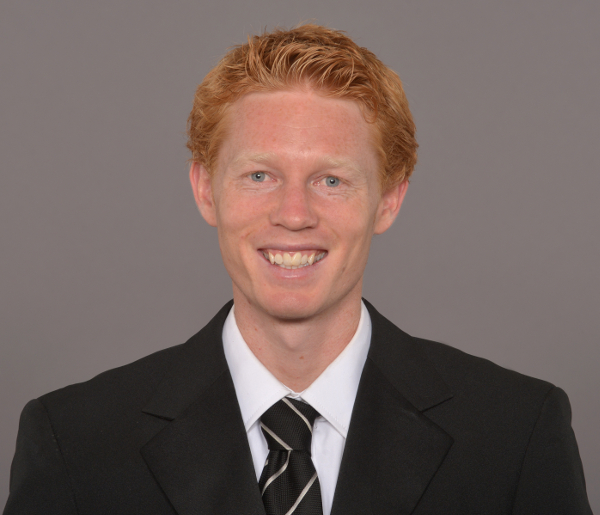 ---
Kellen was born and raised in San Diego, California and graduated from Patrick Henry High School in 2010. Kellen went on to attend Harvard University from 2010 - 2014. While at Harvard, Kellen competed for the varsity Track & Field and Cross country teams all 4 years. Kellen majored in computer science with a focus in data science. After graduating, Kellen accepted a role with the Jacksonville Jaguars where he now works as the Manager of Advanced Analytics. Kellen enjoys running, watching sports, and eating pasta.
Relevant expertise:
Subjects

Machine Learning
Data Manipulation
Data Analysis
Jay Lewis
Digital Insights & Analytics Manager at EverBank
Skills: SQL, Tableau, Python, Alteryx, R, Gephi, and Illustrator.

Tableau Public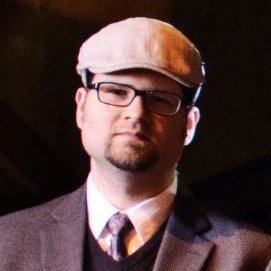 ---
Jay Lewis has held multiple analytics roles over 12 years in banking and in organizational psychology. As Digital Insights & Analytics Manager at EverBank, he produces analysis and reporting focused on the online user experience within EverBank's marketing department. A Tableau user since 2012, Jay has been a regular contributor in the North Florida Tableau User Group, a guest speaker at Tableau's annual conference, and a 3-time Tableau Viz of the Day winner. He came to visual analytics from a media and journalism education, earning a B.A. in media studies from Washington University, an M.B.A. from Webster University, and an M.A. in media communications from Webster University. He also taught coursework on media research methods as an adjunct at Webster.
Relevant expertise:
11 years in business analytics roles, including in organizational psychology and banking
Tableau Desktop Certified Professional, Tableau Public contributor
Various data analysis and visualization tools including SQL, Alteryx, R, Python, and Gephi
M.B.A. and M.A. in Media Communications
---
Faculty Project Leads
Faculty leads work along with FL-DSSG program directors to assist interns with solving problems related to data science and social good projects. Faculty leads provide subject-matter expertise on project tasks and on engagement with community partners.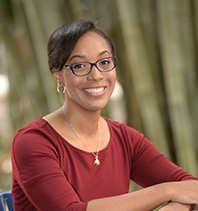 Dr. Emma Apatu
Assistant Professor
Department of Public Health
Brooks College of Health
Dr. Emma Apatu is an assistant professor of public health in the Brooks College of Health. She teaches Public Health Research, Health Program Evaluation, and Fitness for Health and also participates in study abroad programs. Her most recent research centers on community-engagement, health disparities, community health services and health program evaluation.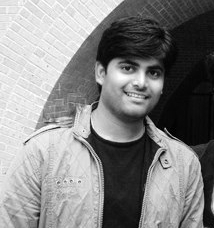 Dr. Sandeep Reddivari
Assistant Professor
School of Computing
College of Computing, Engineering, and Construction Management
Sandeep Reddivari is an Assistant Professor in the School of Computing at the University of North Florida. He received his Ph.D. in Computer Science and Engineering from the Mississippi State University. Dr. Reddivari's research interests include software engineering, visual analytics, information retrieval, data mining, text mining, healthcare data analytics, and visualization and virtual reality in healthcare. Dr. Reddivari's expertise is in data pre-processing, clustering, summarization, visualization, and outlier detection. He regularly teaches the data mining course at UNF. He received the best doctoral symposium poster award at the 2013 IEEE International Requirements Engineering Conference (RE'13). Dr. Reddivari's work in software engineering domain led to a number of publications at various prestigious venues such as the International Requirements Engineering Conference (RE) and workshops affiliated with International Conference on Software Engineering (ICSE).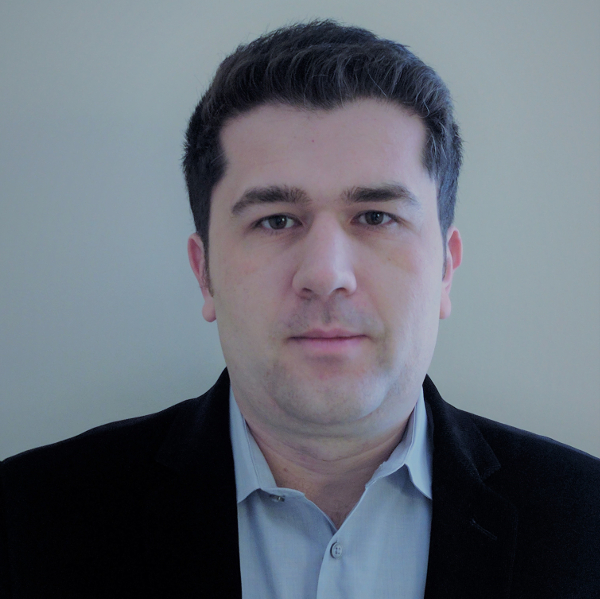 Dr. Bogdan Visinescu
Visiting Assistant Professor
Department of Mathematics
College of Arts and Sciences
Bogdan is currently working as an Assistant Professor of Mathematics at University of North Florida. As an Assistant Professor, he taught various statistics and mathematics courses. His research interests are in Operator Algebras, Matrix Theory and Data Science. Being involved in undergraduate research, he published a research paper with an undergraduate student. Bogdan worked as an Actuarial Analyst at Kemper, where he prepared actuarial analysis of rates and rating plans for certain lines of insurance using large data sets. Bogdan holds a Bachelor of Science in Mathematics from University of Bucharest, Romania and a Ph.D. in Mathematics from University of Cincinnati. He also holds Microsoft Azure HDInsight Big Data Analyst certificate and the Microsoft Professional Program Certificate in Data Science.