2018 FL-DSSG Summer Internship
The Florida Data Science for Social Good (FL-DSSG) program is an intensive 12-week internship that invites students to tackle data-rich projects that have the potential for substantial social impact. The 2018 FL-DSSG program supported seven students from various disciplines. The 2018 FL-DSSG summer internship program started on June 4th and ended on August 24th, 2018. Results from the completed data science projects was presented at an open to public Big Reveal event. The 2018 FL-DSSG program was supported by the Non-Profit Center of Northeast Florida and University of North Florida. The FL-DSSG program is spearheaded by Dr. Dan Richard in the Department of Psychology and Dr. Karthikeyan Umapathy in the School of Computing.
2018 FL-DSSG Big Reveal Event Presentations
FL-DSSG Big Reveal Event was held on August 22nd, 2018 from 4:30 PM to 6:30 PM at the WJCT Studios. 2018 Big Reveal event was sponsored by AgileThought. At the event, DSSG interns presented findings and revealed insights gained from the Baptist Health, The Performers Academy, Girls Inc. of Jacksonville, and Family Support Services. Below you can access presentation file and video recordings of the presentations.
---
Social Good Projects
FL-DSSG projects addresses wicked problems, issues that have been persistent social issues in our community for many years. FL-DSSG program obtains relevant data from the community partners on the issue and assists the partner in making data-driven decisions for addressing their wicked social problem. Wicked problems addressed in the 2018 program include improving access to health education, mining community service resource requests, breaking generational cycles of poverty among girls from lower socioeconomic families, and impacting self-esteem and confidence of at-risk students through performance arts.
---
Data Science Interns
Students work as DSSG Interns in a 12-week, paid internship program. Interns from multi-disciplinary backgrounds work as a team to help community partners make data-driven decisions. Interns receive valuable experience with data management, analysis, technology, and community needs. Interns are supervised by DSSG program directors and receive guidance from industry mentors as well as faculty project leads.
---
Industry Mentors (Sherpas)
FL-DSSG Mentors are called Sherpas, industry leaders who help interns take the right steps and complete the project successfully. Sherpas work along with program directors to mentor interns on industry best practices for solving data science problems, advise program directors on work plans, and provide technical guidance on project tasks.
---
Dr. Naveen Agarwal has 20 years of leadership experience in Product Development, Quality and Business Analytics across multiple industries. Most recently, he led a team of Analysts in the Commercial Sales operation at Johnson & Johnson Vision Care. Projects completed during this time include a Microstrategy® based mobile app for the North America field sales force to access updated sales data and take timely action to achieve business results. He holds a Ph.D. in Engineering from University of Massachusetts, Amherst and a M.S. from Georgia Tech. In his spare time, he enjoys distance running, swimming, community work and spending time with family.
Relevant expertise:
Tools: Advanced Statistics, Tableau, Excel, SQL
Certifications: Machine learning, Data visualization and communication with Tableau, Six Sigma, Certified Quality Engineer, Project Management Professional
Experience: Dashboard development, statistical analysis and data modeling
---
Kellen was born and raised in San Diego, California and graduated from Patrick Henry High School in 2010. Kellen went on to attend Harvard University from 2010 - 2014. While at Harvard, Kellen competed for the varsity Track & Field and Cross country teams all 4 years. Kellen majored in computer science with a focus in data science. After graduating, Kellen accepted a role with the Jacksonville Jaguars where he now works as the Manager of Advanced Analytics. Kellen enjoys running, watching sports, and eating pasta.
Relevant expertise:
Software: Python, R, Excel, Tableau, React, and D3.
Subjects: Machine Learning, Data Manipulation, and Data Analysis.
---
Candace Dorn is a solutions-oriented analyst responsible for database science and metric tracking throughout multiple industries, including Fortune 500 companies and Federal Government agencies. She uses data-driven results to continuously enhance business decisions in a safe, financially sound way, with high quality and a sense of urgency. Her expertise in data visualization, process improvement, and development of Key Performance Indicators (KPIs) continuously and consistently helps organizations reach their corporate goals.
Relevant expertise:
Tools: Excel, Tableau, Oracle, SQL, and Statistics.
Certifications: Six Sigma, LEED A.P., and Microsoft Professional.
Specializations: Data Visualization, Process Improvement, and KPI Development
Jay Lewis
Digital Insights & Analytics Manager at TIAA Bank

Tableau Public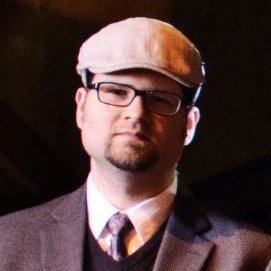 ---
Jay Lewis has held multiple analytics roles over 12 years in banking and organizational psychology. As Digital Insights & Analytics Manager at TIAA Bank, he produces analysis and reporting focused on the online user experience within TIAA Bank's digital department. A Tableau user since 2012, Jay has been a regular contributor in the North Florida Tableau User Group, a guest speaker at Tableau's annual conference, and a 3-time Tableau Viz of the Day winner. He came to visual analytics from a media and journalism education, earning a B.A. in media studies from Washington University, an M.B.A. from Webster University, and an M.A. in media communications from Webster University. He also taught coursework on media research methods as an adjunct at Webster.
Relevant expertise:
12 years in business analytics roles, including in organizational psychology and banking.
Tableau Desktop Certified Professional, Tableau Public contributor.
Various data analysis and visualization tools including SQL, Alteryx, R, Python, and Gephi.
M.B.A. and M.A. in Media Communications.
---
James earned both a BS Business Administration and MBA from the University of Florida and a MSc in Computer Science from the University of West Florida. James' professional experience includes software development, statistical analysis, business intelligence, and data science. James has delivered data products in numerous verticals, including: banking, accounting, insurance, healthcare, consulting, and energy. As a data scientist as AgileThought, James is tasked with empowering clients to make better decisions using data. James lives in Atlantic Beach with his wife and daughter.
Relevant expertise:
Software: Python, Scikit-learn, Tensorflow, Keras, Excel, and Tableau.
Subjects: Machine Learning, Deep Learning, Data Engineering, Data Visualization, Statistical Analysis, Computer Vision, and Natural Language Processing.
---
Faculty Project Leads
Faculty leads work along with FL-DSSG program directors to assist interns with solving problems related to data science and social good projects. Faculty leads provide subject-matter expertise on project tasks and on engagement with community partners.
Emma Apatu is an assistant professor of public health in the Brooks College of Health. She teaches Public Health Research, Health Program Evaluation, and Fitness for Health and also participates in study abroad programs. Her most recent research centers on community-engagement, health disparities, community health services and health program evaluation.
Beyza Aslan is an Associate Professor of Mathematics and the Director of the Math Center at the University of North Florida. She received her Ph. D in Applied Mathematics from University of Florida. Dr. Aslan's research focuses on lightning modeling, lightning data analysis, and data analysis and pattern recognition for mitochondrial disorders to improve the diagnostic process.
Dr. Georgette Dumont is an Associate Professor in UNF's Department of Political Science and Public Administration. Some of the journals Dr. Dumont has published in Nonprofit and Voluntary Sector Quarterly, Journal of Nonprofit Education and Leadership, and the American Review of Public Administration. She has also published various book chapters, and currently has a contract with Oxford University Press for a book on nonprofit accountability. She continues to present nationally on her research. Dr. Dumont is active in her community and analyzes how local nonprofits are utilizing new technologies, which has resulted in reports to inform nonprofits in Northeast Florida about how the local sector is using online technologies, specifically social media. Dr. Dumont consults with nonprofits on strategy, technology, leadership, and strategic planning. She served on local nonprofit boards of directors, Jacksonville's Public Service Grants Council, and is a Community Coach for the Nonprofit Center of Northeast Florida.
Lakshmi Goel is currently working as a Professor of Information Systems and holds the Coggin Endowed Strategic Professorship at the Coggin College of Business, University of North Florida (UNF). Lakshmi received her PhD in Decision and Information Sciences from the University of Houston. Her research interests lie at the intersection of strategic use of technologies by small and medium enterprises in areas such as social media, business analytics, and innovation networks. Her work within the Jacksonville community has earned her recognition as a Community Scholar, and a High Impact Researcher by UNF, and an Innovator in Education by the Jacksonville Business Journal. Her research works are published in various national and interactional conferences such as International Conference on Information Systems, Americas Conference on Information Systems, Academy of Management, and European Conference on Information Systems; and in top-ranked journals such as Management Information Systems Quarterly, Journal of the Association of Information Systems, Decision Support Systems, Information and Management, Information and Organization, and Information Systems Journal.
Julie Merten is an Assistant Professor in the Department of Public Health and directs the Public Health Internship. Her research involves behavioral cancer prevention, specifically in the areas of skin cancer (the most common cancer in the US) and tobacco control (the leading cause of preventable deaths in the US). She has evaluated the effectiveness of school-based sun safety education, analyzed how people utilize the Internet and social media for cancer information, surveyed children, adolescents and young adults on their skin cancer prevention behaviors, and assessed cancer prevention programs among special populations. She oversees the Our Campus, Our Health student health behavior survey at UNF, chairs the Northeast Florida Cancer Control Collaborative Sun Safety workgroup, and is involved with the strategic planning of the Florida State Cancer Plan. Currently, she is working on a funded project with Baptist Healthy Living Centers to pilot test a brief skin cancer risk assessment and referral intervention.
Dr. Amanda Blakewood Pascale is an Assistant Professor of Higher Education Administration within the College of Education and Human Services at the University of North Florida. Dr. Pascale holds a Ph.D. in Higher Education Administration as well as a graduate certificate in Quantitative Methods in Education from the University of Tennessee. Her research examines cultures conducive to success in higher education milieus and the praxis of ideas that promote university community success particularly for those who are underrepresented or in transition. Dr. Pascale routinely teaches graduate level courses in quantitative and qualitative methods as well as assessment in higher education. She is an advocate of the use of data and assessment to inform decisions, practice, and policy in educational settings.
Gordon F.M. Rakita is a bioarchaeologist and Professor of Anthropology in the Department of Sociology, Anthropology, & Social Work. He also serves as Director of Academic Technology at UNF. Prior to joining the faculty at UNF he was Principal Investigator and Analytical Director for SWCA Environmental Consultants of Flagstaff, Arizona. He is Associate Editor for the journal Bioarchaeology International. He earned his B.A. in Anthropology from University of North Carolina at Greensboro and his M.A. and Ph.D. in Anthropology from the University of New Mexico. In 2016 he was named the junior laureate of the Lloyd Cotsen Prize for Lifetime Achievement in World Archaeology. His areas of expertise include bioarchaeology, anthropological approaches to mortuary and other ritual behavior, analytical data management and statistical analyses, emergent social inequality and complexity, and evolutionary theory.
Sandeep Reddivari is an Assistant Professor in the School of Computing at the University of North Florida. He received his Ph.D. in Computer Science and Engineering from the Mississippi State University. Dr. Reddivari's research interests include software engineering, visual analytics, information retrieval, data mining, text mining, healthcare data analytics, and visualization and virtual reality in healthcare. Dr. Reddivari's expertise is in data pre-processing, clustering, summarization, visualization, and outlier detection.